Biography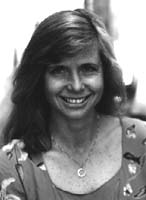 Debbie is trained as a certified family nurse practitioner with an emphasis on women's health. During the past 12 years she has worked in women's health and family practice with a focus on the integration of conventional and alternative therapies. Debbie has a master's degree in nursing as a family nurse practitioner from the University of Rhode Island.
Personal Statement
Debbie's practice includes developing individualized, holistic treatment options for women at midlife. "I give women other choices besides Premarin and birth control pills. I enjoy listening to my patients' needs and looking beyond their symptoms into the deeper source of their imbalances. I feel the key to restoring optimal health is in balancing the whole person. I discuss with women their lifestyle, family and personal health history, nutrition and herbal supplements, and whether the choice of natural hormones is something that is comfortable, safe and valuable to them at this point in their lives. We then develop a plan that 'fits' them. I use serum as well as saliva testing to help manage hormone levels if women choose to start hormone replacement therapies. I see myself as a lifestyle counselor and help women find their own personal strength to help ease these important transitions in their lives." Debbie has been trained in helping clients learn how to revitalize their immune system through a state-of-the-art program in detecting food and chemical hypersensitivities. She guides and supports her patients through this program, helping them reach their full potential of total wellness. Debbie offers nutritional counseling which complements her work with women and food hypersensitivities. Her practice involves treating blood sugar issues including hypoglycemia and Syndrome X, immune dysfunction and allergies and weight management.
Fee Schedule Information
Prices vary depending on amount of time spent on a case and complexity. Helios Integrated Medicine's prices are comparable to other area family practices.